To start, maybe you could tell our readers some of your stories?
My name is Danielle Schreck, I grew up in Imperial Valley and have lived most of my adult life in San Diego, CA. My style and way of being has always been a unique blend of classic and traditional, but with a lot of curiosity and adventure that ignites my soul! Growing up in a small town, I realized that I had always wanted to venture out into the world to explore something creative, spiritual healing, and entrepreneurship. But it took me time to honor this natural authenticity of my Soul. At only 19 years old, I plunged deep into an abusive relationship and several years of confusion and frustration in a field not so aligned with my heart. It led me to focus on self-love and healing my traumas after enduring so much inner pain. A bittersweet catalyst to overcome these challenges while expanding my mind. This ultimately led me to learn more about different holistic modalities which intrigued me deeply. I loved sharing my findings with people who would be open to hearing my promptings, and I loved diving deep into conversations that not only provided my perspective.
I had met many people through many jobs who always seemed to be in my life at the right place at the right time. I teach others to be patient with themselves, just as I need to be patient with myself as I learn and journey through the process, trusting as it unfolds. As I listened to the whispers of the Soul, I realized how intuitively guided I was, including those who come in and out of my life as conduits or messengers. This path led me to work with Radhaa Nilia, the original creator of Goddess Activations™.
I am so grateful for our divine connection and the mission of his work. It matched my vision and goals perfectly. Through this beautiful modality, a lot of healing has happened in my life, which has led to a divine mission to be a contributing writer in a collaborative book called: Pillars of Light: Stories of Goddess Activations™. Through this beautiful modality, a lot of healing happened in my life, which led to the divine mission to be a contributing writer in a collaborative book called: Pillars of Light: Stories of Goddess Activations™. I am so grateful for our divine connection and the mission of his work. It matched my vision and goals perfectly.
PILLARS OF LIGHT: STORIES OF GODDESS ACTIVATIONS™: Goddesses have been trampled out of temples, written out of text and removed from history. The world is out of balance because of this, and goddesses are needed more than ever. Join us as we unravel the tight grip of patriarchy to resurrect the goddesses on Earth and in the Golden Age. Discover Goddess Archetypes through women who have experienced Goddess™ Activations as they unravel the feminine pain of ancient paradigms, transforming their journey into triumphant holders of the Pillars of Light. Goddess Activations™ is a living light frequency, an original healing modality of Radhaa Nilia. Goddess Code Academy is the home of Goddess Activations™, a mystical school for the Divine Feminine. A rich and moving book. An amalgamation of compelling and insightful female personal stories unleash the female spirit. This book is informative, entertaining and provocative. The stories in this book are raw, real experiences and a reminder that there is nothing you cannot overcome with the goddesses as your allies. Upon entering the gates of the Temple of the Goddess Realm, you too will receive activations of what is possible when you return home to the arms of the Goddess. This is a must read book for anyone on their healing journey who wishes to connect with the Goddess.
Incredible achievement! How has stepping out of your comfort zone helped you?
It has been an unfolding experience to step out of my "comfort zone" with gratitude! It's an honor to have the opportunity to portray the Energy Goddess and, in my case, Aphrodite. This is the energy that I bring into the World with the support of the Divine Feminine. I'm all about exploring avenues of growth and empowerment. In 2021, I enrolled in the Goddess Code Academy, where I learned about the "rotating goddess" with Radhaa, my teacher, and the original creator.
I started learning this special divination tool after my working hours. While learning, I started hosting author interviews with the Radhaa publishing house. I have spent 2021 learning to cleanse, use my intention, and trust the Creator to intuitively guide me. In 2022, I was honored to share Pendulum Healing with the world through the most recent book, Energy Healing & Soul Medicine: A Collaborative Healers Directory by Radhaa Publishing House. This experience has been so authentic to my soul, and I know the journey leading here was part of the process to help those on the journey.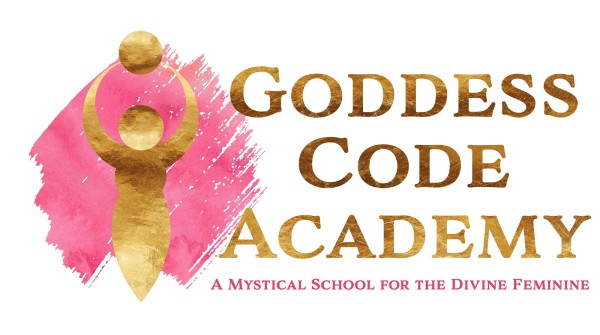 How has adversity helped you grow?
When you fall in love with the journey, you realize how much joy can come from embracing struggles as tokens of wisdom. As unique as my journey may seem, the truth is that we are ALL unique in our own way. In my case, mine required a high level of patience, strong inner knowing, self-confidence and self-love combined with a strong mindset. The original heartache of being in a domestic violence situation, which I never thought I would end up in. Experiencing this has shown me what a passionate woman I am, inspiring me to empower others! I have worked so much on myself, allowing myself to discover myself and to trust myself. I am someone who deep down loves hard and now knows strong boundaries. I am aware that not everyone will understand my way of thinking, that's fine with me!
I am by no means the person who took the traditional route and worked diligently mentally, emotionally, physically and spiritually to be this version of me you know today. I have faced financial difficulties, but I can be quite stubborn and persist through struggles by thinking outside the box and not being afraid to appear a certain way to others. I guess in many ways my life is an example of thinking outside the box, despite the struggles many were unaware I had been through. This intuitive path is what I feel inside myself with those who have a similar soul mission, like Radhaa Publishing House.
When this path unfolded, my struggles began to make so much sense! We present ourselves as the strong, empathetic and complete embodiment of the ascension of the Divine Feminine. I feel the many stories from the book Pillars of Light: Stories of Goddess Activations. are so important. Many men and women can identify with the vulnerable testimonies shared and receive activations by simply reading this powerful book! The Goddess has messages to share with the world, and I am grateful to be a vessel to shine my truth and my light with humanity.
Tell our readers about your offers and what you do?
My interest in healing inspired me to become certified last year with Radhaa as a Spinning Goddess™ Practitioner and Healer. Currently, I offer 1-1 sessions to anyone who wants to eliminate blockages of any kind! 'Spinning Goddess™' is a feminine form of healing, which I trained and certified at the Goddess Code Academy. It's a fun and easy way to clear and reprogram old beliefs, traumas, wishes, oaths and unwanted commitments while working with your own Goddess energy! I was trained and certified at the Goddess Code Academy as a Spinning Goddess Practitioner and Healer. I love working with clients and empowering them to find their true soul pattern, so please reach out to me if you can use a little support in your life right now!
Incredible! Can you tell us about the books you've been in?
I collaborated on Pillars of Light: Stories of Goddess Activations.
Also part of this book, Infinite Cosmic Records will be released this fall 2022.
And an author's collaborative book on energy healing and soul medicine that's been number 1 in the new release for the past four weeks!
Tell us about your accommodation and if you are available for interviews?
I am also a host for contributing writers via video interviews for Radhaa Publishing House.
I also started a YouTube channel called: Conversations from the Heart. So if you would like to schedule an author session or interview, please contact me via email or visit my online store: https://msha.ke/heart.vibes/
Do you have any tips for those just starting out?
The best advice I can give you is to do it despite the external circumstances. Get out of your comfort zone and work on your personal growth and mindset. Spend time teaching yourself and researching different healing modalities for your growth and your subconscious. I've been caught up in overthinking in the past, but the process has gone through all these wonderful steps. I sincerely want to inspire this simple message to action if you are going through tough times. Listen to your heart. Your soul knows the way!
Media Contact
Company Name: Golden Light PR
Contact person: Sarasvati
E-mail: Send an email
Call: 865-322-9606
Country: United States
Website: https://goldenlightpr.com