This month's interviewee in Inside the housingThe series on the next generation of housing leaders is Yağmur Arduç. Yağmur was recommended by her colleague Fiona Lowe, business development manager at Morgan Sindall Property Services
Tell us about your work.
As an assistant bid manager, my role within Morgan Sindall Property Services is to manage and coordinate bids from potential new clients. This involves researching, planning, coordinating and writing new content, to ensure compelling, high-quality proposals are developed in line with client briefs and objectives.
The nature of my job requires a deep understanding of business and operational delivery models. Therefore, it is essential to follow any changes in our company and our industry.
When you were younger, what did you want to be when you grew up?
Growing up in a family of professionals involved in accounting services, I too wanted to be an accountant. I have always been drawn to mathematics and its application to the real world. I was interested in the science behind how economies work, so I graduated in economics and finance so I could work in a related industry.
Tell us how you came to work in housing.
As part of a joint training action between the university and the housing maintenance provider in the community, I started my career in the world of tenders as a student in an internship year. After I finished my studies, I was offered a permanent position in their application team due to my efforts and achievements in a short time and I have never looked back.
What has been your proudest working moment or greatest achievement?
In general, having worked in this field for more than eight years, with each contract win and mobilization, it is satisfying to see how the ideas, solutions and initiatives that we develop in our teams materialize in the real world. I am very proud of the impact of our teams in the communities where we are involved.
And what was your hardest moment?
Adjusting to working remotely was difficult due to COVID-19 restrictions. It was also when I was transitioning into my new role, so face-to-face interactions with my colleagues were extremely important for my personal growth.
Having worked through all of the lockdowns, I have found it challenging to ensure greater creativity, to communicate and collaborate with people outside of our teams and to grow further in this role.
Who has been the most important person who has helped your career so far, and why?
Throughout my career, all of my line managers have been very influential and supportive of my development. My former line manager, Anneka Gill, Head of Transformation at Morgan Sindall Property Services, was instrumental in ensuring that I had all the support I needed to transition smoothly from Offers Coordinator to Offers Manager.
If you could change one thing in the industry, what would it be?
Homelessness is a key area that we should not lose sight of. I think there should be a more systematic approach to how local authorities and entrepreneurs can prevent people from becoming homeless, for example by providing them with the opportunities and resources to improve their situation.
Reforming the definition of homelessness could play a key role in this regard. Indeed, the current general criteria contain various barriers that a person must meet in order to access the necessary support services. Those who do not meet the criteria often struggle and end up in a vicious cycle of financial deprivation.
A series to watch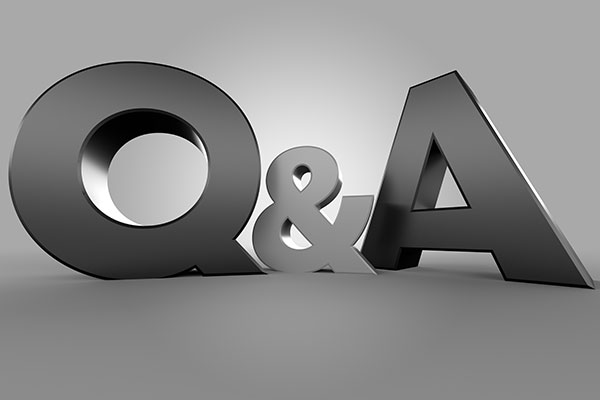 Image: Getty
In our "Ones to Watch" series, we're talking to emerging housing leaders. They discuss their work, how they got there and their ambitions for the future.
Our aim is to feature personnel from across the sector.
Click here to nominate yourself or a colleague for inclusion
A series to watch:

Nivene Powell – Communities Manager, EcoWorld London
Jeanette Tolhurst – Program Manager, Hightown
Harry Clarke – financial business partner, CHP
Jasmine Tansur – Resident Liaison Officer, Midlands, PA Housing
Georgina Bavetta – Service Manager, Tenant Retention, Islington Council
Taranjit Kaur Chana – Senior Director of Client Services, Home Group
Sarah Russell – Vice President, Wythenshawe Community Housing Group
Chloe Winson – Assistant Surveyor, Greatwell Homes
Melissa Young – Program Manager, Housing 21
Hugh Gatenby – development analyst, Homes England
Sioned Wyn Williams – Head of Futures Creation, Creating Enterprise (part of Cartrefi Conwy)
Avril Roberts – Development Project Manager, RHP
Kath Menzies – Housing Services Officer, Link Housing
Didi Massaya – Communications Officer, Network Homes
Jane Holbein – Housing Officer, Queens Cross