LOUISVILLE, Ky. (WDRB) – It takes poise and focus to do what he does and hit some shining moments. For Marty Pollio, March Madness means something totally different than it used to.
"If there's anything that taught me to be a superintendent in Jefferson County Public Schools, those four years probably did it," he said.
He talks about his years as a student manager for the Indiana University men's basketball team from 1989 to 1993.
And he wasn't just any student basketball coach. He was next to chair thrower, tough as nails, bad boy, Hall of Fame head coach Bob Knight.
"I wanted to be a college basketball player, (but) I wasn't good enough," Pollio said. "My dad was a college basketball coach, so I thought the best thing to do was I'd be a manager and learn how to coach.
He wrote letters to a dozen schools run by some of the best coaches in the country.
"Dean Smith, Rollie Massimino, Bobby Knight (and) Denny Crum," Pollio said.
Championship-winning Knight, or perhaps his people, made contact. Pollio was there, and it was more than he had ever imagined.
IU basketball was in the top 10 for most of Pollio's time with the team. They went to a Final Four.
"(The team) lost to Duke and Christian Laettner's team that had just beaten Kentucky in 1992," Pollio said.
Success on the hardwood didn't always translate to happiness in the Assembly Hall locker room.
"A lot of stories you hear, there's a lot of truth in there," Pollio said.
Believe it or not, a young Pollio got fired multiple times and was on the wrong side of some infamous Knight full ears. Once, it was around pastries.
"He didn't like the donuts we chose for him, and we faced anger for that decision," Pollio said.
The now superintendent of Kentucky's largest school district and Hall of Famer didn't stay in touch after Pollio's move to IU.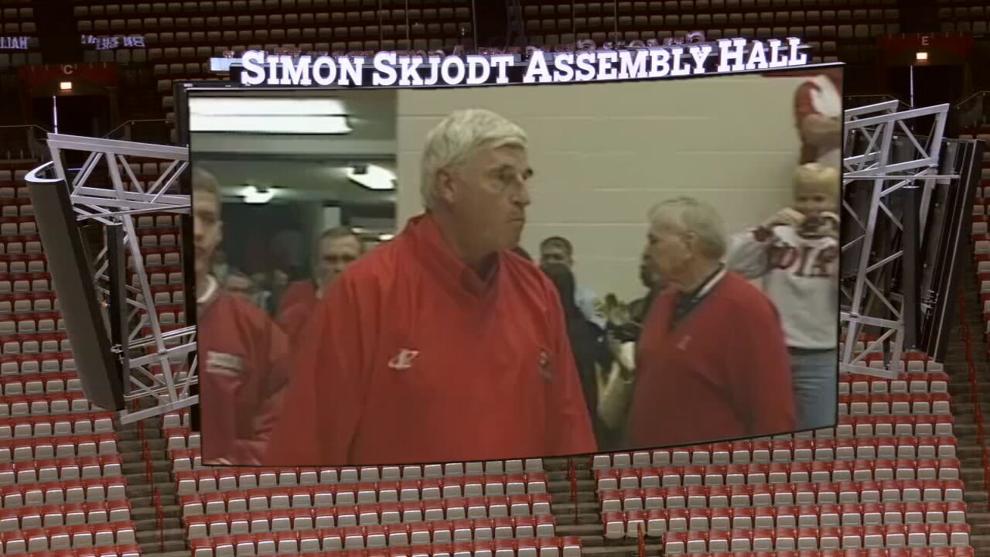 "The closest I've come to his personal side is when I valet parked cars at his 50th birthday party," Pollio said.
Pollio thinks seeing the good, the bad, and the ugly made him a stronger leader for your children.
"There are certainly lessons to be learned about how people should be treated and how you should treat people when you're the leader," he said.
He takes those Assembly Hall lessons with him every day he walks into the Van Hoose Education Center.
Copyright 2022 WDRB Media. All rights reserved.