Otis Griffin's ability as an athlete cannot be questioned. He played professional football, and he also won the NABO light heavyweight title as a boxer after winning FOX's reality boxing series, The next great champion.
Now Griffin hopes to have similar success as an author. He has just released his first novel, A change of heart.
He started his journey as a writer while participating in the reality show. In his free time he wrote several screenplays which he kept hidden for years until his sister convinced him to write a book. After partnering with Ross Williams, Griffin's book was published by Williams Commerce publishers in May. Having written several screenplays, he hopes to shoot A change of heart and some of his other writing in films. The transition from boxer to writer has been smooth, he says, and he hopes to make it his new career.
The champion details his ambitions as a writer for Zenger News, details his near-death experience, and much more.
Zenger: How's it going?
Griffin: It's okay. I don't know if you know, at the beginning of the month [May], I almost died. I had blood clots in my lungs and heart and I didn't know it. I passed out right here kicking with my fiancé and my future brother-in-law. They took me to the emergency room and found I had blood clots. Then, three weeks later, my son graduated from Fresno State. He is going to become a chiropractor. Between that time, the book and all that, I was just like, look how good God is. The enemy come and took it all from me, and then you look around, and it's a testimony, you know.
Zenger: Health-wise, are you okay now?
Griffin: Oh yeah! All is well. I don't blood clot hereditarily. I just made a conscious decision to continue on blood thinners forever because I first had blood clots from a car accident in 2017. They were supposed to be gone. They were supposed to keep me on blood thinners for a year, but they said, "You're young and healthy. You don't need to take any, we'll take them off you." It was only after six months, and I didn't feel safe, but they did it anyway. They ended up coming back, I think it's because of the vaccine. They say only Johnson & Johnson gives you blood clots, but I think if one of them gives you blood clots, they all do (laughs).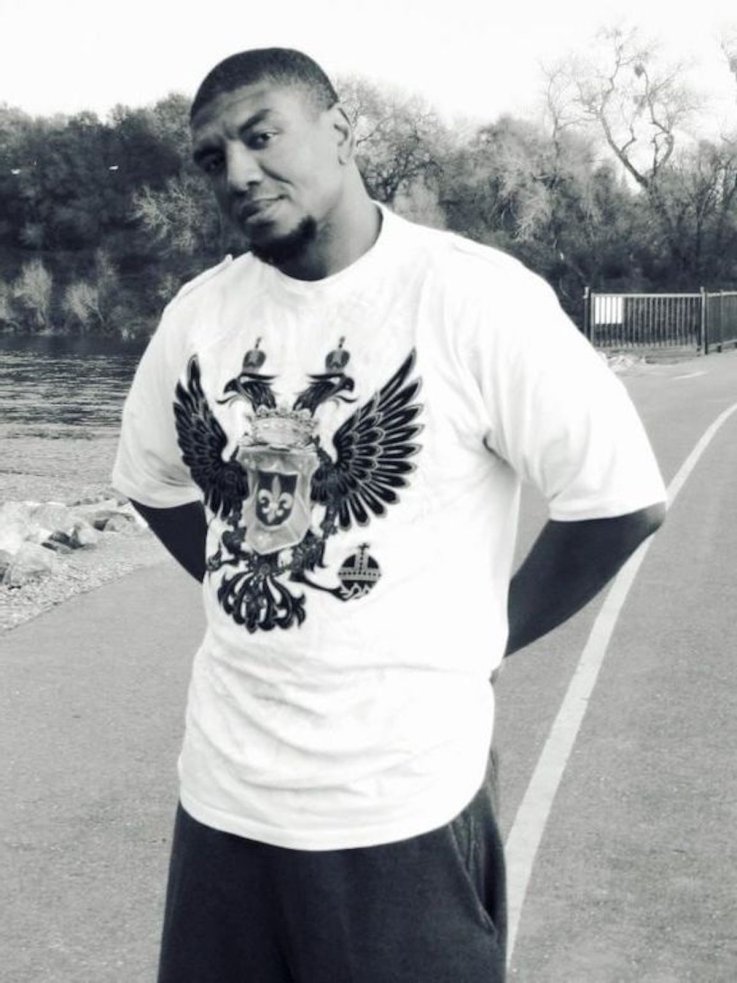 Otis Griffin, the boxer-turned-author, hopes to see his books turned into movies.
Courtesy of Otis Griffin via Zenger
Zenger: No rest for the weary because now you have a book to promote, A change of heart. Tell us about the book.
Griffin: I'm on the reality show The next great champion set, and there are so many people living the Hollywood life, so I had future directors and producers…the cameramen and everything around me. They are hungry. They are personal assistants. In the meantime, you went to the restaurant and they stopped to talk.
I'm a people watcher, so I eavesdrop. They talk about how to write a script. So I asked one of them how I was going to write a screenplay. My minor is in journalism. I'm just trying to kill time because my free time was sitting there watching the paint dry if I wasn't reading the Bible. I took this fictional scenario, duplicated it, and added my own story to it. After a while, I tell myself that it looks pretty good.
So about 3 months later, I show it to one of the producers, and [he said]: "That's good. You wrote that?" I said, "Yeah!" He said, "I can get you $3,000 to $5,000 right now." I forget what movie it was, but that was when Will Smith was doing the BET Awards and stuff like that, and he was making $22 million a movie. I was like, "Wait, if this movie has the right actors, it's going to make millions of dollars. Am I getting royalties?" He says: "It can be discussed, but probably not. They will want you to sign it and be independent." I kept it.
Down and behold, God is always good. … I wrote eight of these things – movie scripts that have been lying around for years, under my bed, in fact. My cousin Patrice wrote his book; she encouraged me, "You can also easily write a book." …. "No matter" [was my response, but] I sent stuff to Ross [Williams] and he was like, "I love this." I thought he was gassing me. She said, "No, if you can't write, he'd fire you and wouldn't even think twice about it." We left there, and it was beautiful. A great experience all the way.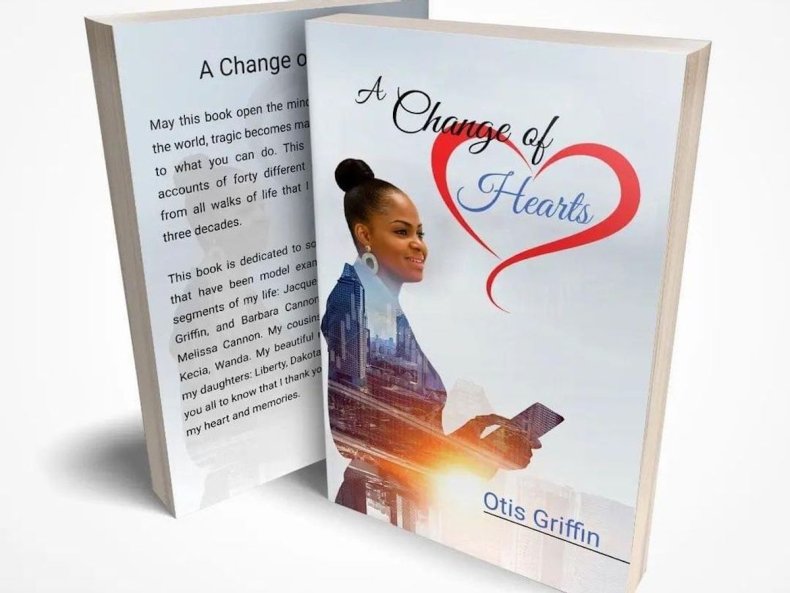 Zenger: How was the transition from boxing to writing romance novels for you?
Griffin: I'm a jack-of-all-trades. My major was psychology and my minor was journalism, so I always had aspirations of becoming that athlete you see on sports center which turned into an ad. Creative writing and journalism have always been there. If you know me as my family and close friends [do]I always make up stories in my head for comedy reasons.
My mind works differently from others. I'm always dreaming and creating alternative situations out of things. Even when things got tough, in hindsight, several doors have been slammed in my face. From the NFL, difficulties like losing my two brothers and things of that nature. The abstract way of looking at things is what keeps me alive.
Zenger: Could you give an overview of the book?
Griffin: The title is a metaphor for the story. We are all in situations in our lives where we either need to change our minds or the higher will force us to change our minds. This is one thing I want people to take out of the story. It's like poker — if you don't give up your playing hand in life, you never know where it's going to take you. Look at me. Earlier this month I was almost dead, now I am the proud father of a college graduate and author. You never know what kind of change of heart you might have. You don't know what kind of decisions would be made in your life that could be affected by either a ripple or a tidal wave.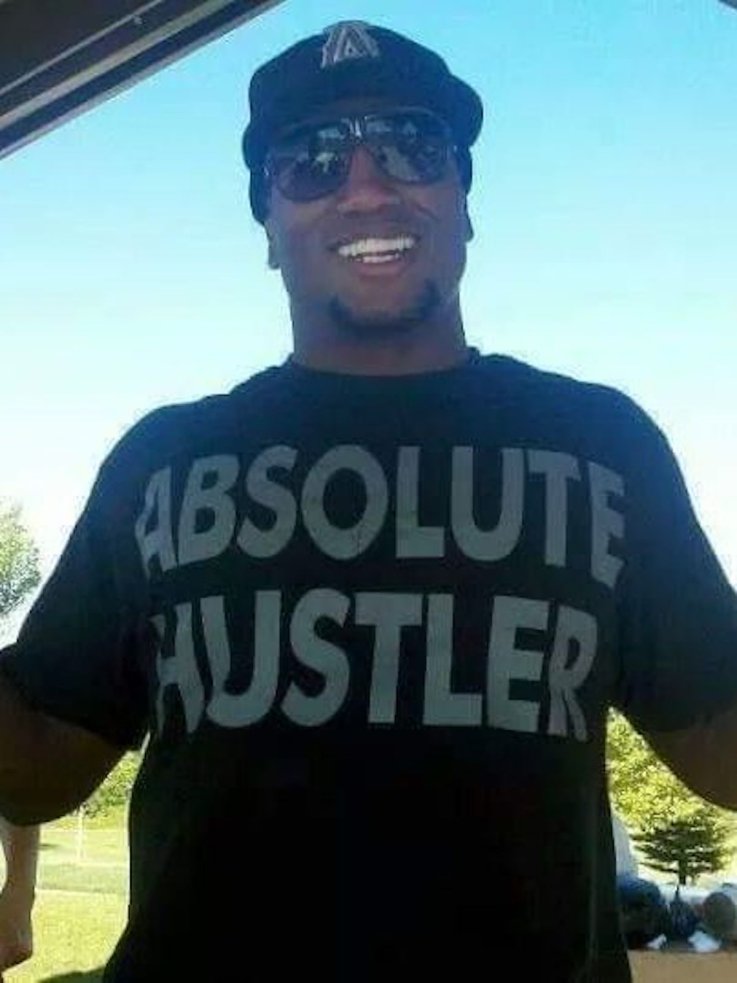 Otis Griffin drew on lessons learned in college journalism classes to write his first book, "A Change of Hearts."
Courtesy of Otis Griffin via Zenger
When people sit down and read this story, they're going to see two sides: It's a story of female empowerment. Any woman who is American, not even including color or creed, but just American, will understand this girl's plight. And then the other thing is: this is a story that will make us realize that we are all Americans. I tell people all the time that we are supposed to be the free country, but we are the only country that has pockets of civilization from other countries in our country. If you're Italian-American, you only hang out in the area where Italians hang out. If you are Nigerian, you hang out where Nigerians hang out, even if you call yourself an American. Even though you probably have never touched Nigeria or haven't been there for a long time.
That said, when you go to other countries…it happened to me in Canada. I went to Montreal. It was me and three other people; we are the only dark spots up there. I'm like, "Hey, what's up!" They looked at me like I was crazy and left. The guy driving me is West African. I was like, "What's up with your people? They've got a few more times to do this to me, and I'm not going to talk to you anymore." He [said]: "OG listen, when I want to introduce myself to people, I walk up to them and tell them my name, and say, nice to meet you. When I shout across the street, they think I'm a mad. "
"We are all Africans," I say. He said, "No, you're not African. When I look at you, I see Native American, I see white. You're American. Your passport says you're American. That's what you are." I was like, "Wow!" I've been to about five different continents, so every time I travel that's why people look at me differently. Either they hold you on a high pedestal, you're American, you're better than us, even though we're all black, or they're distant because they think you're a stuck up American. Without wanting to stray too far, this story will show you that we are all Americans.
Zenger: Where can we buy the book?
Griffin: Amazon. Hopefully it's heading to the bestseller list now.
Zenger: You're looking to turn this novel into a movie, aren't you?
Griffin: Yes! I had my boy, Bruce Nahin, who is the inventor of the Chippendale dancers. He's going to buy it for me. It's already a script, so I just have to change it. We're going to create enough buzz to land that movie deal and move on to bigger and better things.
I have so much more in the shoot that will come out. I have another book, called loose cannon, who will be a modern-day private detective. "Loose" is going to be a series that a lot of people are going to fall in love with.
This story was provided to Newsweek by Zenger News.